---
This episode is brought to you by PureVPN; a secure, fast, private, and unrestricted way to access the internet.
---
FULL TRANSCRIPT
Narrator: Growing up in Mali, Moulaye Tabouré was quite passionate about art and fashion. His studies took him to France, where he noticed the trend of Europeans taking particular interest in art and fashion depicting African culture.
Moulaye Tabouré: We realised that first, a lot of the artisans' work that we had and came with from Africa were actually very praised and looked forward to in Europe
Narrator: That's Moulaye Tabouré, co-founder and CEO of Ivorian-based eCommerce platform, Afrikrea.
In 2010, after over 5 years studying in France, Moulaye returned to Mali to work as an auditor with PricewaterhouseCoopers and, later, Alstrom. It was during this period that Mali came under intense pressure from militant Islamist terror groups like Ansar Dine.
Moulaye Tabouré: So the country was closing up; less and less tourism. Meaning more and more artisans were actually struggling to keep up. So they were starting to move away from ancestral craftsmanship to going to work, for example, in the mines just trying to survive and make ends meet for their families
Narrator: Meanwhile, a different group of designers began to gain international recognition from names like Burberry and IKEA fabrics because of their modern twist to African fashion.
Moulaye says these separate events led him to seriously consider how best to help African designers overcome their dependence on tourism to sell their products. 
On this episode of Built in Africa, we put the spotlight on how Ivorian startup, Afrikrea, is building the online infrastructure for African culture commerce.
Moulaye quickly realised that he could not start this project alone. So he reached out to his long-time friend, Kadry Diallo. Together, they began working on his idea as a side project codenamed 'Afrikrea'. This was in 2014.
 Moulaye Tabouré: We noticed that in pretty much any country you go in the world, you have a museum for African art, you have people that sell African items in shops or any other market. Unfortunately, these artisans themselves in Africa, the ones creating it, the ones actually initiating all of these are not getting most of the value. 
Narrator: According to Statista, Africa's eCommerce opportunity is estimated to be around $19.8 billion. On the other hand, McKinsey & Company estimates that by 2025, the local manufacturing industry will grow to more than $900 billion.
While this shows signs of promise for African online retailers to pursue a global push for Africa's fashion industry, issues have come up to stifle collective progress. For one, cross-border shipping and handling, and marketing are barriers to African fashion designers reaching global demand actively.
Similarly, difficulties arising from accepting online payments from platforms like Shopify exist. As with other eCommerce platforms, Shopify encourages African online retailers but does not build its platform to cater to their specific needs like payments.
These were the problems Moulaye and Kadry sought to solve with Afrikrea. Their research led them to studying business models of successful art-based online marketplaces like US-based Etsy.
Moulaye Tabouré: If people could make DIY products in the US and sell them for billions of dollars on Etsy. It didn't make sense that we couldn't make something similar for African creatives recognised all over the world.
Narrator: It soon became clear that they needed to give the project their full attention.
Moulaye Tabouré: Kadry was, at the time, in a corporate job at EDF, the energy provider in France. And so we both quit our jobs to go full time.
Narrator: Now after multiple iterations, which helped them realise the need to expand beyond craftspeople to anyone making Africa-inspired art, fashion, or beauty, Afrikrea.com launched officially in 2016 with help from a third co-founder.
Moulaye Tabouré: The product finally took off, after years of struggling, when our third co-founder joined us; our CTO and magic man in residence, Luc B. Perussault Diallo. He has 20 years experience in eCommerce. He has built platforms that process hundreds of thousands, even millions of people over the years. So, basically now he wanted to do something in link with Africa.
Narrator: Now based in Abidjan, the capital city of Ivory Coast, Afrikrea's mission is to enable African designers to create storefronts, receive payments from customers globally, and lower shipping costs for delivery.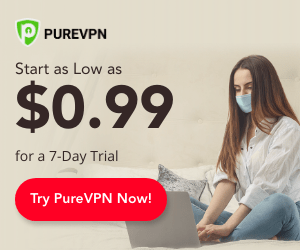 Narrator: Moulaye is particularly proud of Afrikreas shipping feature which he says offers competitive prices, thanks to a special arrangement with global logistics giant, DHL.
Moulaye Tabouré: For example, people in Nigeria, they can ship into the UK for less than $20, up to 2kg. That's pretty much the best deal you'll ever find in this zone of the world.
Narrator: Designers can also generate payment links which they can share on social media, their website or anywhere else.
Moulaye Tabouré: Kind of like they can do with PayPal, except if they send the link from Afrikrea and someone pays on it, we take zero commission on it. This is because we estimate that it's our job to facilitate revenue for our sellers.
Narrator: Creating an Afrikrea account to list items is free for designers. And, as long as they make no sales, they won't be charged. However, after an initial sale, they are required to pay $10/month on top of a 5 to 8% commission per sale.
Moulaye maintains that the pricing is perfect for those who need the service.
Moulaye Tabouré: Most people are worried, when we do that, 'would people be able to, every month, make sales worth what they pay on the platform?' But to answer that, it's pretty simple; we cost the same thing as a Spotify subscription and half the price of a Shopify one. So the idea is that anyone serious about exporting and doing their business online will find our price not only affordable but very complete.
Narrator: Afrikrea also offers an escrow wallet feature which helps establish trust between the designers and buyers, especially across international waters. 
Speaking to cross-border transactions, Moulaye says they have integrated multiple payments solutions into the wallet infrastructure. So Afrikrea can pay designers in the 50 countries Afrikrea is currently present in.
The startup also enables efficient exchanges between buyers and sellers before, during, and after an order through its messaging system, which Moulaye says records over 30,000 messages a month. 
In total, Afrikrea's global infrastructure of African culture eCommerce spans 150 countries, including the US, UK, and most parts of Europe. 
Narrator: Between its second and fourth year of launching officially, Afrikrea raised over 1 million euros in several seed rounds. The startup gained further international acclaim as one of ten finalists at the Jack Ma Foundation Africa Netpreneur Prize Initiative 2019, taking home $65,000 in grant money.
Further monetary validation would come via a $1m funding round in February 2020. Africa-focused VC fund, Saviu.vc, led the round. Long-time investor, Id4 Ventures and Showroomprive, France's second-largest fashion and beauty e-commerce platform, also participated. 
Moulaye is quick to point out that despite these investments, they are very focused on revenue generation.
Moulaye Tabouré: I think I'm very happy to say that we are funded basically by our customers. That's the most important thing I hope that every entrepreneur could achieve. So yes, making revenue… over the last 18 months, we made over $2 million in revenue. So for the first time now, our revenue is able to sustain most of our cost.
We are not yet profitable, in the sense that we still burn some money to support our designers on some services.
Narrator: The goal is to achieve profitability in 2021 while doubling its revenue and sustaining most of its costs.
As of this publication, Afrikrea claims to have processed over $7 million in transactions from 7,000 sellers across 150 countries.
Moulaye Tabouré: We process over 600,000 euros a month, so well over half a million dollars in transactions, every month on the platform. And this is done from 7000 sellers all over the world, like I said. We are very proud to have not only designers in the 50 African countries but also buyers that are 40% in Europe and 30% in the US. So we have a completely global business from both sides of the deal.
Narrator: While these metrics and achievements look impressive, things weren't always this rosy for the Ivorian startup. 
Moulaye recalls that when Afrikrea started, the team realised its first group of African designers did not trust each other. 
Moulaye Tabouré: We had a lot of trouble with initially. For example, designers not believing that being together could help them grow their business individually. They were afraid of competition and they didn't realise that.
Until now, most of them still have trouble realising how effective the community is in terms of cross-selling. That's one thing, because more than two-thirds of our purchases are done through more than one seller. But also, we have a lot of operations that are only available because they are all together.
Narrator: For instance, the DHL deal was only possible because Afrikrea promised to aggregate volume en masse. 
Moulaye Tabouré: And what is even better is that as we can do it in all the countries we manage to become a very important customer for DHL, which allows us to have even better services for the designers individually.
Even DHL, when we met them, they told us that a lot of startups had tried to sell them the exact same dream of being able to do a lot of volume very quickly. But we are the only ones that moved, in 1 year, from 150 shipments a month to 10,000 this month (November).
Narrator: With a successful partnership and thriving business in place for more growth, Moulaye sees Afrikrea dealing with products outside African fashion.
Moulaye Tabouré: For us, the plan is to evolve to become more than just African fashion. We want to become the number one export partner for anyone that wants to transact between Africa and the world and really put African culture on the map.
Narrator: However, he is not quick to forget why Afrikrea started in the first place.
Moulaye Tabouré: Our main concern is really to come back to where we started to make sure that people in Africa can realise how valuable their culture is, their talent is, their business can be, and that it is affordable for everyone and anyone that has the will to serve properly.
Narrator: This includes women who account for about 90% of the platform's sellers. 
Moulaye Tabouré: I think that's a very big number to keep in mind; a lot of women are generally underestimated in what they're able to accomplish and what talent they have. We learn, we show and prove with the numbers we have that you can build big businesses when you are a woman in Africa. And that's not only something you do in your spare time but it can even, if you want, grow it into a full-fledged company all over the world.
Creativity and culture is one area in which Africa can not only generate revenue but excel and probably be one of the best in the world. We already do it with afrobeats from Nigeria and I want that to keep growing and be open to even more people with all the other aspects of our culture.
Thank you for listening to  Built In Africa.
This script was adapted by Heritage Kene-Okafor and edited by Muyiwa Matuluko
Research and interview by Heritage Kene-Okafor
Sound design by Oghenekaro Obrutu
This is a production of Techpoint Africa
I am Heritage Kene-Okafor
Please subscribe, share and drop a review of this podcast, by searching for 'Built in Africa' on Apple Podcasts, Google Podcasts, Spotify, iHeartRadio or wherever you get your podcasts. You can also email us feedback at [email protected]
For more stories on startups and innovation in Africa, please visit techpoint.africa