---
This episode is brought to you by PureVPN; a secure, fast, private, and unrestricted way to access the internet.
---
FULL TRANSCRIPT
Narrator: Africa!!! Home to 1.25 billion people, over 60% aged 25 and below. With such a youthful population, it is no surprise that potential talent abounds, especially in cutting edge sectors like tech. And with thousands of tech companies already established and hundreds more coming up, quality is brewing every day.
Over the past decade, a variety of tech talent companies have sprung forth on the continent, with the primary aim of connecting said talents to local and international clients. Names like Lagos and San-Francisco based Andela and Ethiopian-based Gebeya come to mind.
But for Adewale Yusuf, ex-publisher of Nigerian-based tech publication, Techpoint Africa, these names were just scratching the surface. More work needed to be done.
On this episode of the Built in Africa, we put the spotlight on how Nigerian-based startup, TalentQL, wants to build a pipeline of quality African talent for local and international companies.
Adewale would better appreciate the intricacies of the market in 2018 when Techpoint Africa held its first African tech talent meetup in Europe. This was done in partnership with US-based seed accelerator, Techstars.
Majority of the people in attendance were software engineers who originally plied their trade in Africa but now led dev teams in Berlin and other parts of Europe.  
Adewale Yusuf: From the developers that came, one thing I realised is, the only thing Africa has to offer the world is talent.
Narrator: That's Adewale Yusuf. 
Inspired by the quality of talent present, he made up his mind to play a part in building tech talent in Africa. Right there and then, the seed for the idea of TalentQL was planted.
But it wasn't until about 2 years after the meetup that the idea began to materialise. To kickstart the project, Adewale first stepped down as the publisher of Techpoint Africa. Meanwhile, he had enlisted the help of professionals in the talent recruitment space: Opeyemi Awoyemi and Akintunde Sultan.
Opeyemi is the co-founder of cloud-hosting company, Whogohost; and Jobberman, one of Africa's largest online recruitment companies.
Akintunde, on the other hand, is the founder of non-profit tech accelerator, DevCareer. The organisation is well known for its efforts to equip up-and-coming African developers with laptops and guide them on a path to proficiency. It has attracted the attention of global beneficiaries, such as Twitter and Square CEO, Jack Dorsey. 
Together, the trio launched TalentQL in November 2020. A moniker for Talent Quiet Location, its mission is to hire, develop, and manage remote African talent for global companies.
But with a plethora of established companies which provide similar services, how will TalentQL stand out from the lot? 
Of utmost importance to the team is its intention to source for talent outside of Nigeria's largest tech city of Lagos. 
Adewale Yusuf: Why are we really stuck in Lagos? Why is everyone here?
Narrator: Well … overcrowded as Lagos is, it remains a bubbling tech ecosystem, host to majority of the country's most innovative startups. But no thanks to the COVID-19 pandemic, companies are beginning to rethink the idea of maintaining a physical presence in Lagos, with some opting for their employees to work outside the city.
This is where TalentQL is rearing its young head. 
Adewale Yusuf: Any talent that doesn't deal with customers directly, we want to make sure that they don't have to live in Lagos. We want to make sure they live in a place where there's no traffic and there's electricity.
Narrator: So if not Lagos, where?
TalentQL's model includes building talent campuses in less crowded cities with proximity to top tertiary institutions. Adewale believes this is a perfect combination for talent to thrive.
While a number of cities fit this description, top of the pile for the team is, Ile-Ife in Osun state, Nigeria. 
Adewale Yusuf: So our first campus is in Ife. The reason we are choosing Ife is simple. Within an hour's drive to Ife, we have more than 12 higher institutions. And we realised that if we want to build this thing to be sustainable, we need to go to where talents are. And in the first place, talent relocated to Lagos for opportunities. So we are now taking the opportunities back to the talent, that's what we want to do.
Narrator: Beyond Ile-Ife, the idea is to set up future TalentQL campuses around similar educational cluster cities like Enugu and Kaduna.
Adewale Yusuf: We are going to look at wherever we know that talent comes from those areas. And talent for us, we look at higher institutions, we look at resources and where life is better, security and some of the things that we really need, including internet and all these.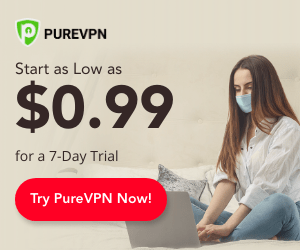 Narrator: With Ile-Ife as the centre of operations, TalentQL's value proposition spreads across three offerings.
The first one is hiring and managing engineering talent for global companies rethinking their hiring strategy in the wake of the pandemic.
In addition to managing these developers, TalentQL trains them to imbibe client's culture, work ethic, and professionalism.
Adewale Yusuf: We are not project based, we are engineering-based, we are talent-based. And why our team is different is we make sure these talent, they understand not just your culture, they understand how you work. We take all the headache off you.
And our campus, we are going to supply with electricity, internet and everything possible. There's even an option of we giving them accommodation to live. But we are taking them out of Lagos.
Narrator: The second offering is what the company calls the talent pipeline. Now, it's no news that a good number of developers use companies in Nigeria as a stepping stone to seek opportunities outside Africa.
For instance, while running Techpoint Africa, Adewale realised something.
Adewale Yusuf: A lot of our developers, when they come, they get better. Once they get better, they move on to another company that pays better and they move on to an international company in Canada or somewhere else. That's a reality. It's not going to go away anytime soon and honestly, in truth, we shouldn't even stop it. Because what we have to offer the world is talent"
Narrator: Presenting a win-win solution for both developers and companies, TalentQL plans to help upskill these developers and create a talent pipeline for interested local companies.
The pipeline works this way. TalentQL starts a 6-month programme for the best beginner to intermediate developers with little to no work experience. Working remotely in TalentQL's campus, these developers will get hands-on training of concepts in the space their employers play in.
Adewale Yusuf: And we move them from P0, we call them P0, to P1, P2. By the time they're joining your company, they understand culture, they understand everything and they are working with your team. Now they are well-trained people that are now coming with the experience. Not just local experience, they're coming with international experience.
Narrator: The first cohort programme will be piloted with fintech companies between the first and second quarter of 2021. For this cohort, engineers in US-based Stripe and Square, UK-based Monzo, and German-based N26 will act as instructors and mentors to the developers.
Although similar to the first, the third offering is for local companies whose developers can have access to TalentQL's workspace. The startup will manage their developer teams remotely while their clients in turn take care of payroll and options such as accommodation.
Of all its three offerings, the talent pipeline is what gives TalentQL an edge. Adewale compares it to Andela's previous business model, where they employed and outsourced hundreds of junior developers. But unlike Andela, TalentQL isn't keeping these engineers on its payroll but rather, building a decentralised platform for companies that need their services.
Adewale Yusuf: By the time people are exiting from your company, you don't need to think twice, you have your pipeline already. These people have been in the system, they understand the system. You don't need to start rehiring. So we just take the headache of hiring off
Narrator: That being said, the company's focus right now is on engineering talent. However, with time, TalentQL will dip its hands into other talents in design and content.
On challenges the startup might encounter going forward, Adewale affirms that with over 20 years of experience in running companies and building talent between the founders, they understand what's in store for them.
Adewale Yusuf: All of us, all of the co-founders, this is not the first time running a startup.
Narrator: It also helps that they recently received valuable validation by way of a $300,000 pre-seed investment led by Lagos-based investment firm, Zedcrest Capital, with participation from some other local investors. 
What's imperative is that they are riding on the wave set by their predecessors.
Adewale Yusuf: There are a lot of challenges we are not planning for now that will even come, directly or indirectly, but we are betting on the future of talent for Africa. That's the most important thing.
Thank you for listening to  Built In Africa.
This script was adapted by Heritage Kene-Okafor and edited by Muyiwa Matuluko
Research and interview by Heritage Kene-Okafor 
Sound design by Oghenekaro Obrutu
This is a production of Techpoint Africa
I am Oluwafemi Kolawole
Please subscribe, share and drop a review of this podcast, by searching for 'Built in Africa' on Apple Podcasts, Google Podcasts, Spotify, iHeartRadio or wherever you get your podcasts. You can also email us feedback at [email protected]
For more stories on startups and innovation in Africa, please visit techpoint.africa